You must be thinking that it's a new entry in the industry of gemstones. Well, it's not new, it was discovered in 1840 in Brazil but the common man is not familiar with its name. Black diamond sometimes referred to as 'Carbonado' is a dark and black coloured gemstone. It is the hardest form of natural diamond and it is found in the sedimentary rocks.
How does they look like?
Black diamond is opaque in its property. It consists of tight, uniform, and continuous crystals of carbon, graphite and diamond. Its natural color is black or dark grey but some gems can range from grey to pink. Mostly, they have the size of a pea.
Black diamond has tiny spaces in it. Its gravity is less than that of the crystallized diamond. It is rated 10 on the Mohs scale. It is considered to have more advantages as compared to a white diamond. Like, if it breaks, it will not spread throughout whereas when an ordinary gem breaks, it spreads all over the place. The gemologist prefers to use it in their jewellery designs because of its amazing dark shine and hardness. It is a popular name in the fashion industry.
   'Black diamond – another big-ticket in the jewellery industry'  
The tough structure of black diamonds makes it popular in the fashion industry. Once polished and cleaned, the value and beauty of this precious gemstone enhance. Black and dark grey colours are always considered as trending and sophisticated colours. So when it comes to women and men jewellery making, black and grey stones are the highest demanding stones.
When it comes to purchasing of these gems, the investors and jewellery makers need to be careful. Due to their increased demand, many people are making diamonds in laboratories that resemble black diamonds but they are of low quality. This can be challenging at times.
IS BLACK DIAMOND PERFECT FOR WEDDING RINGS AND OTHER JEWELLERY?
Black diamond, due to its hard nature and the amazing colour is always in demand for engagement and wedding rings. People with refined taste always go for something unique and outstanding. So, in many cultures, people choose it for their important events. It is believed that it possesses amazing positive power and provoke happiness. So, many couples prefer it for their wedding gift. Whether it's a pendant, ring or earrings, the addition of this amazing gemstone stands out from the rest of gemstones.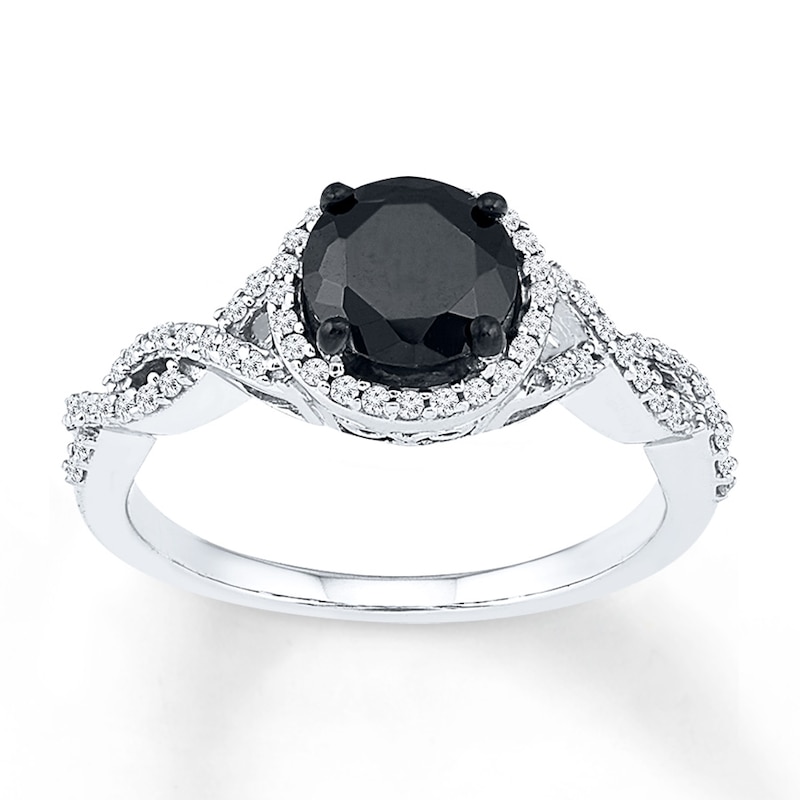 Just imagine you entered the rocking party wearing pendant having a striking black diamond in it and every eye is looking at you with pride!
You can read more about jewellery here.
Black diamond and its symbolism
It is believed that black diamond symbolizes enigmatic power and authority. It also symbolizes romance and energy. It can develop your potential. It is also said that it can help you to gain achievements. In most of the cultures, people wear it to improve the quality of their life and to achieve success. So, if you need popularity and stability in your life, the black diamond is the right choice for you.